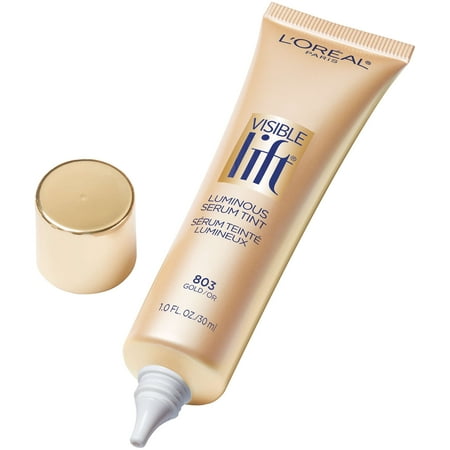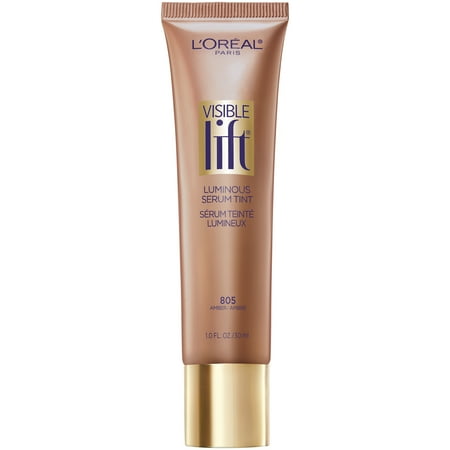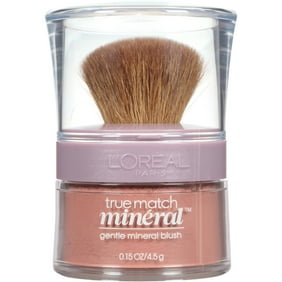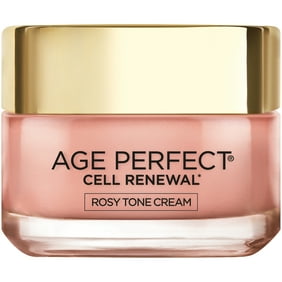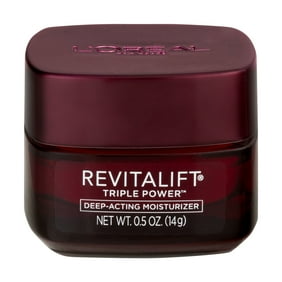 L'Oreal
Visible Lift Luminous Serum Tint Tinted Moisturizer
Best Price Guaranteed
We've comparison shopped for you:
Shipping & Returns
Flat-rate $5.99 shipping and free 30-day returns.

Return with pre-paid shipping labels or in-store at your nearest Walgreens
Details
Give your skin a beautiful boost of hydration and a touch of radiant color with l'oreal visible lift luminous serum tint. The lightweight and sheer tinted moisturizing formula smooths fine lines and wrinkles, while evening skin tone.
Key Benefits:
Brightening
Hydrating
Gentle
Smooth
Lightweight
Blends Well
Pore Minimizing
Longlasting
Ingredients
Biotin, Ethylhexyl Hydroxystearate, Coumarin, Sodium Benzoate, Iron Oxides, Sodium Citrate, Phloroglucinol Trimethyl Ether, Eugenol, Palmitic Acid, Propanediol, Hydroxypropyl Tetrahydropyrantriol, Oryza Sativa Bran Oil, Alumina, Limonene, Stearic Acid, Myristic acid, Citronellol, CI 77891, Dimethicone, Mica, Water, Talc, PEG-20 Stearate, Benzyl Alcohol, Propylene Glycol, Sodium Hyaluronate, Glyceryl Stearate, Acetyl Tetrapeptide-9, CI 77163, Polysorbate 80, Hydrolyzed Linseed Extract, PEG-100 Stearate, Acrylamide/Sodium acryloyldimethyltaurate copolymer, Tocopheryl Acetate, CI 77491, Hydrolyzed soy protein, Stearyl Alcohol, Adenosine, Parfum, Isohexadecane, Potassium Sorbate, Butyrospermum Parkii Butter, Glycerin, Saccharomyces/Xylinum Black Tea Ferment, Disodium EDTA, Beeswax, Cinnamic Acid, Linalool, Pentylene Glycol, Hydroxyethylcellulose, Sorbitan Oleate, Dimethiconol, Caprylyl Glycol, CI 77499, CI 77492, Citric Acid, Synthetic fluorphlogopite, Phenoxyethanol, Geraniol, Biotin, Ethylhexyl Hydroxystearate, Coumarin, Sodium Benzoate, Iron Oxides, Sodium Citrate, Phloroglucinol Trimethyl Ether, Eugenol, Palmitic Acid, Propanediol, Hydroxypropyl Tetrahydropyrantriol, Oryza Sativa Bran Oil, Alumina, Limonene, Stearic Acid, Myristic acid, Citronellol, CI 77891, Dimethicone, Mica, Water, Talc, PEG-20 Stearate, Benzyl Alcohol, Propylene Glycol, Sodium Hyaluronate, Glyceryl Stearate, Acetyl Tetrapeptide-9, CI 77163, Polysorbate 80, Hydrolyzed Linseed Extract, PEG-100 Stearate, Acrylamide/Sodium acryloyldimethyltaurate copolymer, Tocopheryl Acetate, CI 77491, Hydrolyzed soy protein, Stearyl Alcohol, Adenosine, Parfum, Isohexadecane, Potassium Sorbate, Butyrospermum Parkii Butter, Glycerin, Saccharomyces/Xylinum Black Tea Ferment, Disodium EDTA, Beeswax, Cinnamic Acid, Linalool, Pentylene Glycol, Hydroxyethylcellulose, Sorbitan Oleate, Dimethiconol, Caprylyl Glycol, CI 77499, CI 77492, Citric Acid, Synthetic fluorphlogopite, Phenoxyethanol, Geraniol, Biotin, Ethylhexyl Hydroxystearate, Coumarin, Sodium Benzoate, Iron Oxides, Sodium Citrate, Phloroglucinol Trimethyl Ether, Eugenol, Palmitic Acid, Propanediol, Hydroxypropyl Tetrahydropyrantriol, Oryza Sativa Bran Oil, Alumina, Limonene, Stearic Acid, Myristic acid, Citronellol, CI 77891, Dimethicone, Mica, Water, Talc, PEG-20 Stearate, Benzyl Alcohol, Propylene Glycol, Sodium Hyaluronate, Glyceryl Stearate, Acetyl Tetrapeptide-9, CI 77163, Polysorbate 80, Hydrolyzed Linseed Extract, PEG-100 Stearate, Acrylamide/Sodium acryloyldimethyltaurate copolymer, Tocopheryl Acetate, CI 77491, Hydrolyzed soy protein, Stearyl Alcohol, Adenosine, Parfum, Isohexadecane, Potassium Sorbate, Butyrospermum Parkii Butter, Glycerin, Saccharomyces/Xylinum Black Tea Ferment, Disodium EDTA, Beeswax, Cinnamic Acid, Linalool, Pentylene Glycol, Hydroxyethylcellulose, Sorbitan Oleate, Dimethiconol, Caprylyl Glycol, CI 77499, CI 77492, Citric Acid, Synthetic fluorphlogopite, Phenoxyethanol, Geraniol