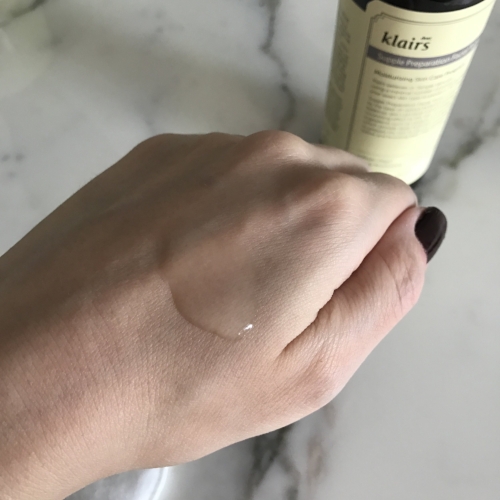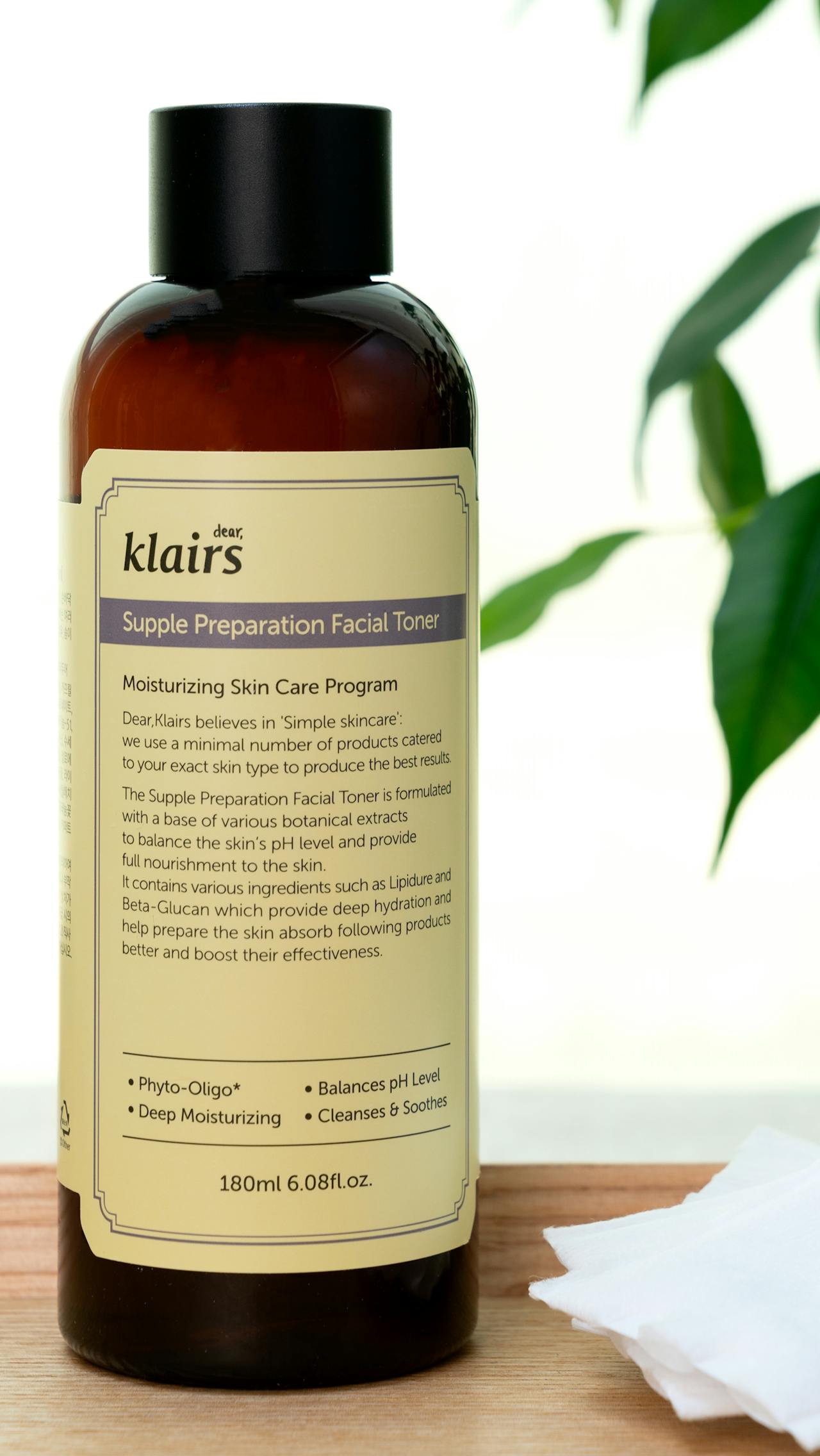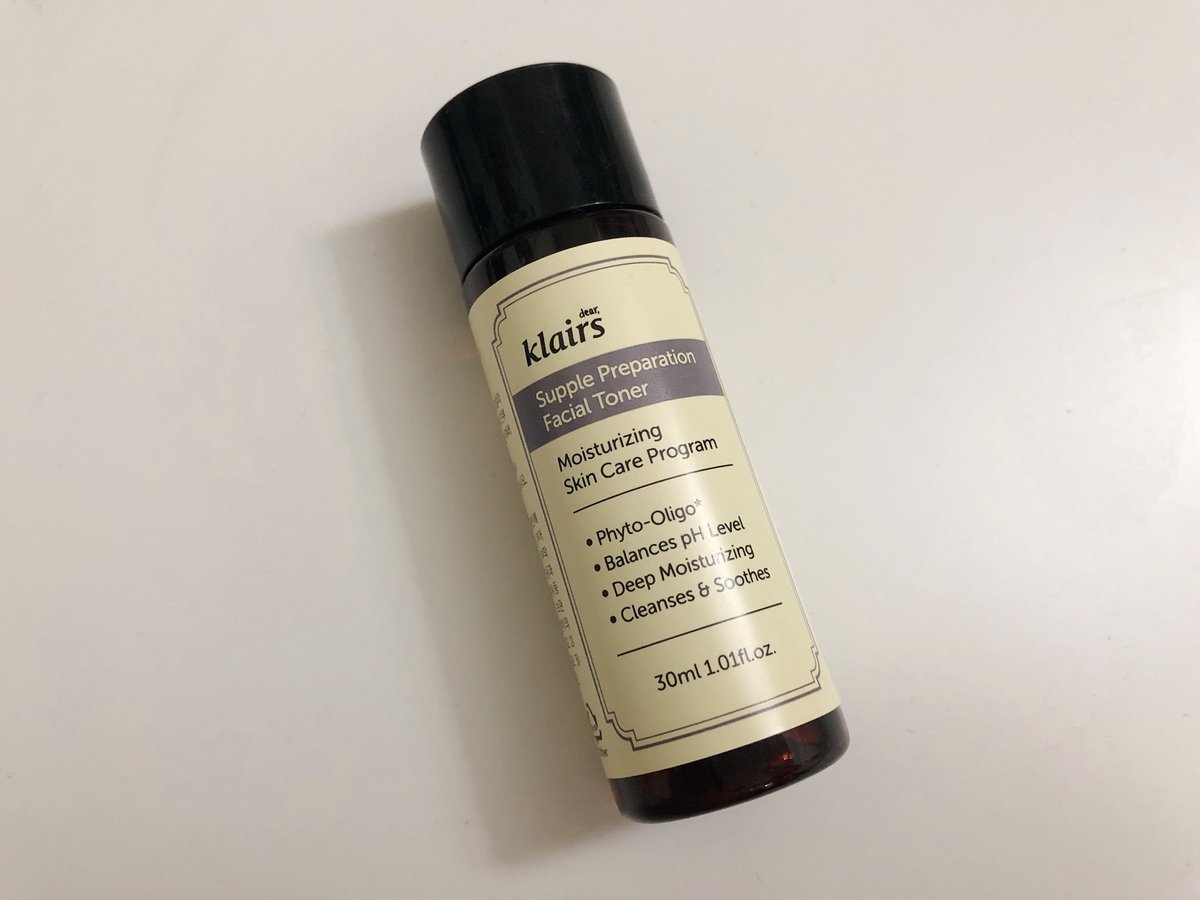 Klairs
Supple Preparation Facial Toner
Best Price Guaranteed
We've comparison shopped for you:
$22.00 + Shipping (Dermstore)

$22.00 + Shipping (Ulta)
Shipping & Returns
Flat-rate $5.95 shipping and free 30-day returns.

Product can be returned in a new or gently-used condition within 30 days of purchase.

Return with pre-paid shipping labels or in-store at your nearest ULTA Beauty
Details
Meet Klaris Supple Preparation Facial Toner, the non-irritating toner that restores skin hydration and rejuvenates exhausted skin.
Key Benefits:
Hydrating
Gentle
Evens Out Skin
Brightening
Good For Acne
Ingredients
Portulaca Oleracea Extract, Natto gum, Centella Asiatica Extract, Copper Tripeptide-1, Theanine, Panthenol, Proline, Glycyrrhiza Glabra Root Extract, Water, Dimethyl sulfone, Acetyl methionine, Sodium Hyaluronate, Betaine, Allantoin, Butylene Glycol, Arginine, Tocopheryl Acetate, Perfume, Retinyl Palmitate, Lysine HCL, Disodium EDTA, Althaea Rosea Flower Extract, Methylisothiazolinone, Linalool, Carbomer, Hydroxyethylcellulose, Chlorphenesin, Caprylic/Capric Triglyceride, Sodium Ascorbyl Phosphate, Aloe Barbadensis Leaf Extract, Luffa Cylindrica Fruit/leaf/stem Extract, Portulaca Oleracea Extract, Natto gum, Centella Asiatica Extract, Copper Tripeptide-1, Theanine, Panthenol, Proline, Glycyrrhiza Glabra Root Extract, Water, Dimethyl sulfone, Acetyl methionine, Sodium Hyaluronate, Betaine, Allantoin, Butylene Glycol, Arginine, Tocopheryl Acetate, Perfume, Retinyl Palmitate, Lysine HCL, Disodium EDTA, Althaea Rosea Flower Extract, Methylisothiazolinone, Linalool, Carbomer, Hydroxyethylcellulose, Chlorphenesin, Caprylic/Capric Triglyceride, Sodium Ascorbyl Phosphate, Aloe Barbadensis Leaf Extract, Luffa Cylindrica Fruit/leaf/stem Extract